Carla Amorim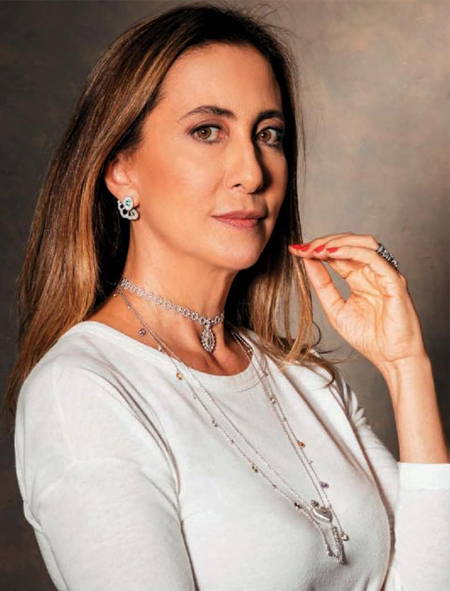 Music. Architecture. Nature. These are the inspirations for Brazilian jewelry designer Carla Amorim. Carla creates jewelry that plays with light as it dances and glitters across the surface of stones. She uses a rainbow palette of precious gems indigenous to Brazil, brushed gold, and diamonds to make jewelry that is at once both playful and seductive.
Born in Brazil, Carla recognized in herself a profound love of design as a small child. What started as a hobby, designing jewelry for friends and family, blossomed until she decided to open her signature store, Carla Amorim Jewels, in 1994. In the years since, Carla's success has lead to six free-standing stores in Brazil and representation in some of the finest stores and boutiques around the globe.
Carla's collections reflect the inspirations of her upbringing in Brazil. The architecture of Oscar Niemeyer, designer of Brazil's capital, plays a key design role in many of Carla's necklaces, rings, and earrings. Another strong influence to her work is Brazil's natural beauty, which she subtly references through flower, water and wind motifs. Equally important to each Carla Amorim creation is the theme of music, specifically Bossa Nova; the rhythm of Brazil itself. The animated and organic quality of her jewelry owes much to Brazil's rich musical traditions.