Ed McKay Biography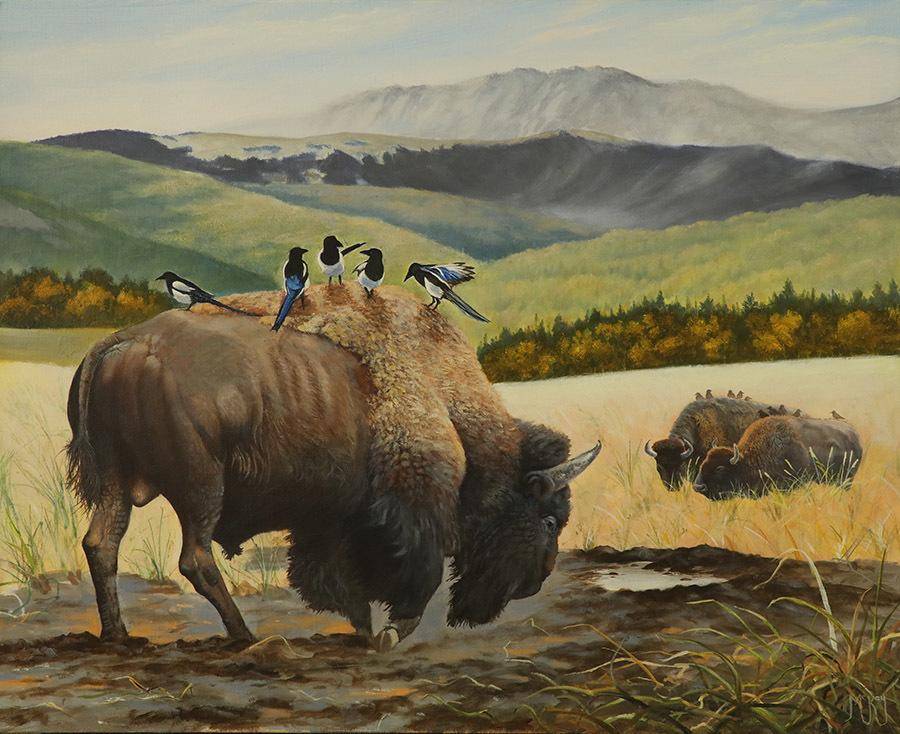 A lifelong interest in art and design led G. Edward McKay into a career in graphic design first in Washington, DC, and then in St. Louis Missouri. While serving as creative director for several decades in video, animation, multi-media, internet content, publications, and exhibit design, his work received numerous awards.
  During this time, McKay would paint for his own pleasure, enter juried art shows, and display work in local galleries in the Washington, DC area and around St. Louis.
In December of 2016, McKay moved from St. Louis, Missouri to Colorado Springs, Colorado where the magnificent landscapes and wildlife provide endless inspiration. This inspiration has been enriched by his membership and participation in multiple artist groups and workshops.
Studio painting is his passion, with a focus on wildlife, landscapes, and western art. McKay's oil paintings reflect an attention to the fine details of the subject, which is particularly apparent in his wildlife paintings. As an avid photographer, his exploration of the West provides ample opportunity to witness and capture unique viewpoints, lighting effects, and close-ups of wildlife that are incorporated into his paintings.
Since his move to Colorado, plein air painting has become a way for McKay to expand his creativity, meet many artists, and explore new techniques in order to render a subject. While new to plein air painting, his work has won several awards.
Visit The Squash Blossom to see Ed McKay's detailed work in person.