Eugene Morelli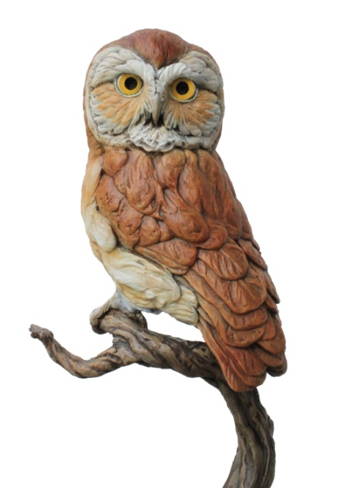 Eugene's career as a sculptor has taken him from West Virginia to the White House. His first sculpture, done in the eighth grade, was created with clay dug up from a friend's backyard in West Virginia. Recently, a piece done collaboratively with his wife, Joan Zygmunt, was selected for the permanent collection of the White House. Another sculpture is on long-term display at the prestigious Brookgreen Gardens.
This award-winning artist's sculpture is powerful yet intimate and is found in private and corporate collections throughout the U.S. and around the world."There is something about the designs, textures and rhythms of nature that are truly artful and inspirational. As artists, we can strive to capture only a small part of that. Our interpretations are an attempt to communicate to others our experiences and wonder of what we see and feel."
 
Eugene's work has been exhibited in shows such as Birds in Art, CM Russell Art Auction, Sculpture in the Park and South Eastern Wildlife Exposition, and can be seen in many fine art galleries throughout the country.