Jeff Desautels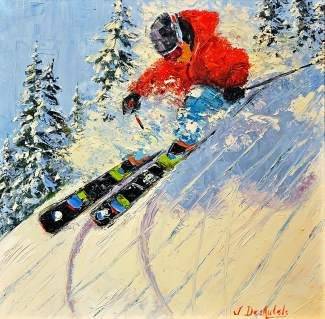 Jeff Desautels has lived in Colorado since 1977. A graduate of the U.S. Naval Academy, he served in nuclear submarines, then attended law school at Yale. He practiced corporate environmental law for 21 years before devoting full time to art beginning in 1998. Jeff specializes in landscape and sports-action painting in oil.
 
Jeff has long enjoyed the outdoors. He fell in love with the high country, and whether skiing and snowshoeing, or hiking in summer, Jeff has captured the many moods of Colorado. His paintings also depict many different scenes from his travels. Jeff seeks spontaneity in his paintings while capturing the interplay of light and color, temperature and texture. His use of materials evolved over the years toward greater use of painting knives, and Jeff now exclusively uses knives, achieving a rich, buttery texture and particularly vibrant colors. Jeff paints principally in the studio.
Jeff painted intermittently for a number of years before starting his formal art education and career. He has studied with Doug Dawson, Rick Brogan and John Lencicki at the Art Students League of Denver, and also with Don Sahli, Theresa Vito and Boris Shoshensky.
 
According to Jeff, "Painting knives help me attain rich texture quickly. In my sports action pieces, this allows me to be more spontaneous and to impart more movement in the main subject. These paintings are more like portraits within a landscape than landscapes with figures. My first efforts involved painting skiers, including images of my son and me based on photographs we have taken of each other while skiing together. It was a natural step for me to use my love of skiing, especially in powder and trees, as a backdrop for my art."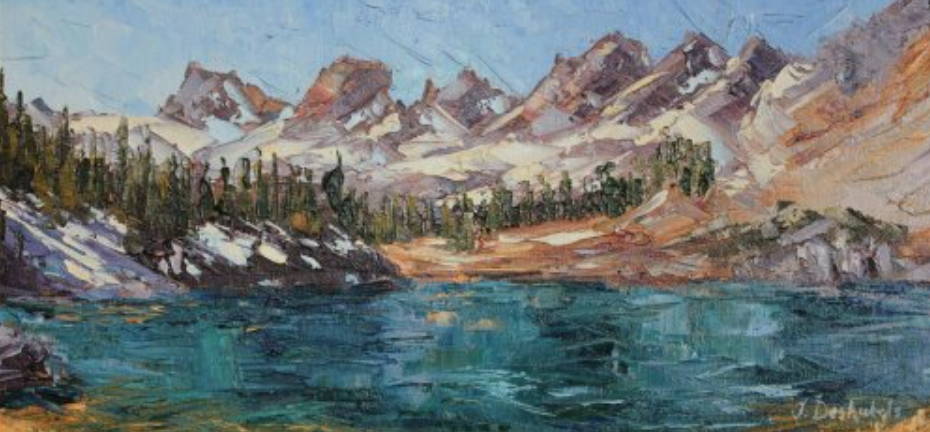 ---
Jeff Desautels NEW ARRIVALS
---