Laurel Bahe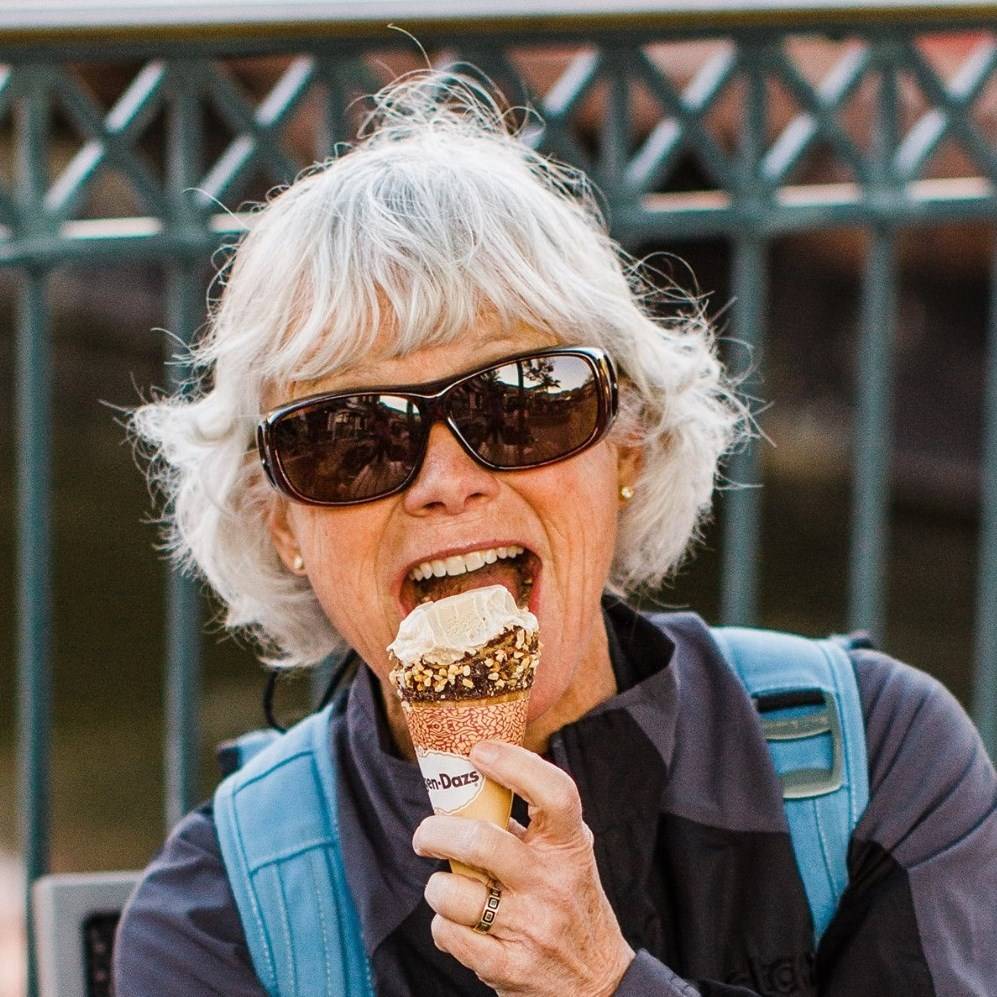 I'm a happy old woman who loves to paint. So I paint. I ride my bike every day that I can, usually to stalk owls that live on Monument Valley Creek in Colorado Springs where I live. I take photos of the owls to use as references for painting and then paint owls that have no resemblance whatsoever to the photos.
My paintings turn out bright, happy, whimsical, wacky and wild, which really represents the way the owls make me feel, and in turn how I hope you feel when you experience my paintings. I paint in what I call a graffiti style. I brush, splash, stencil, stamp, and spray textures all over a canvas and then ponder the mess to find the critter who is hiding in there waiting for me to bring him out.
I use things like shoe soles (crocs are my fav) as much as I use a paintbrush to get the paint on my canvas. I paint large 4'x5' owls in my studio and small 5"x7" owls in the car while my husband is driving us cross-country to visit the grandkids. I hope you get a kick out my paintings because I get a kick out of painting them.
-2016 Art Prize Time-Based Juried Award 3rd Place