Nora Larimer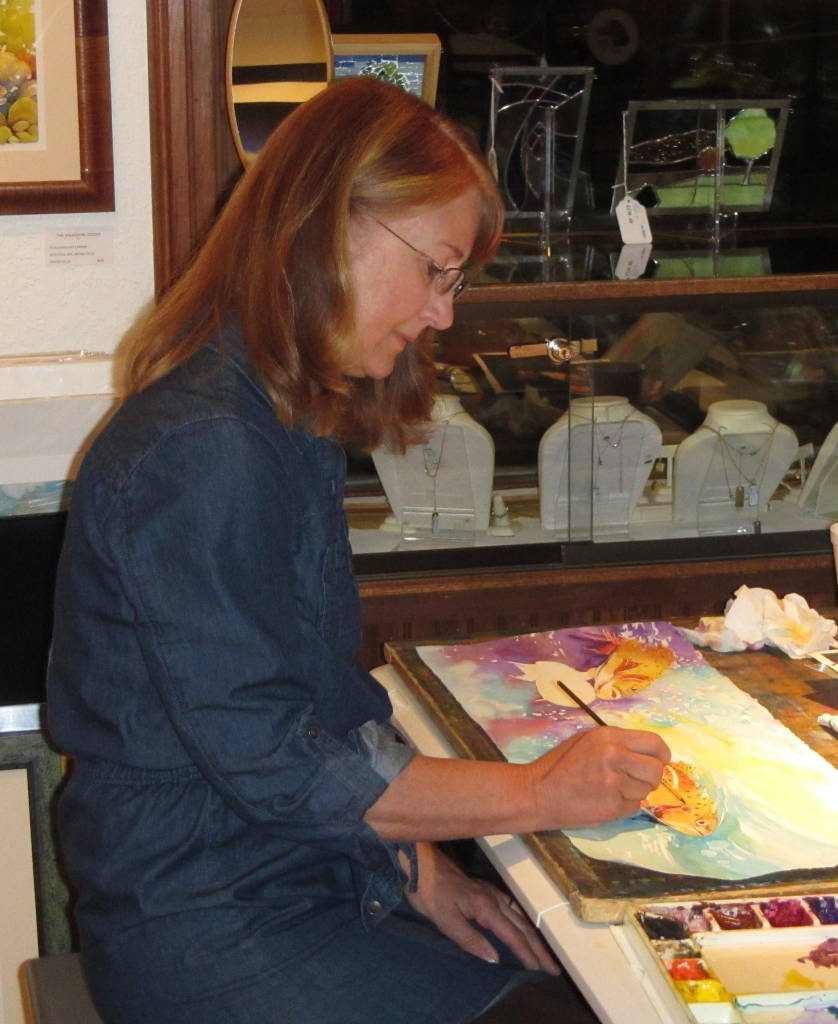 While painting, my goal is to depict the essence of an idea but not to copy it. Strong color is used, too, and sometimes those colors are not realistic to the viewer not willing to stretch their imagination. My hope is to help the viewer to see the world around with "new eyes" - to see purple in the water and trees, when they normally wouldn't, to connect to their surroundings in a new way or to visually go somewhere new. Sometimes, by stirring up a memory, it takes them some place in the past. While my ­flowers take careful planning, the landscapes and fish are done with a more direct and spontaneous energy. I find there's nothing like painting on location to get this creativity ­flowing, and it's not uncommon for several hours to pass by and I'm still feeling the excitement of immersing myself in my environment through the medium of applying paint to paper or canvas.
Nora has spent time painting on location all over the U.S. from rural and coastal Maine, to the forests of Pennsylvania, the Amish Farms of Ohio, to Colorado, Wyoming, and New Mexico, as well as abroad in S. E. Asia and Belize, Central America. This broad experience has helped to shape her bold fresh watercolors and oils of natural landscapes, florals, and fish.
Currently living in Buena Vista, CO, Nora grew up in a farming community in Illinois. Nora studied at Illinois State University and Principia College and graduated with a B.A. in studio art in 1975. Since then, she has added extensive coursework to her experience, including print-making and graduate level courses in drawing, painting, and art history.  
A professional artist since 1976, she has also had her own custom framing business since 1981. She has taught watercolor classes on location and from her various studio-galleries for 35 years, in addition to being a watercolor and oil painting instructor at Lewis and Clark Community College in Godfrey, IL. Nationally recognized, Nora has won numerous awards at juried shows and festivals throughout the U.S.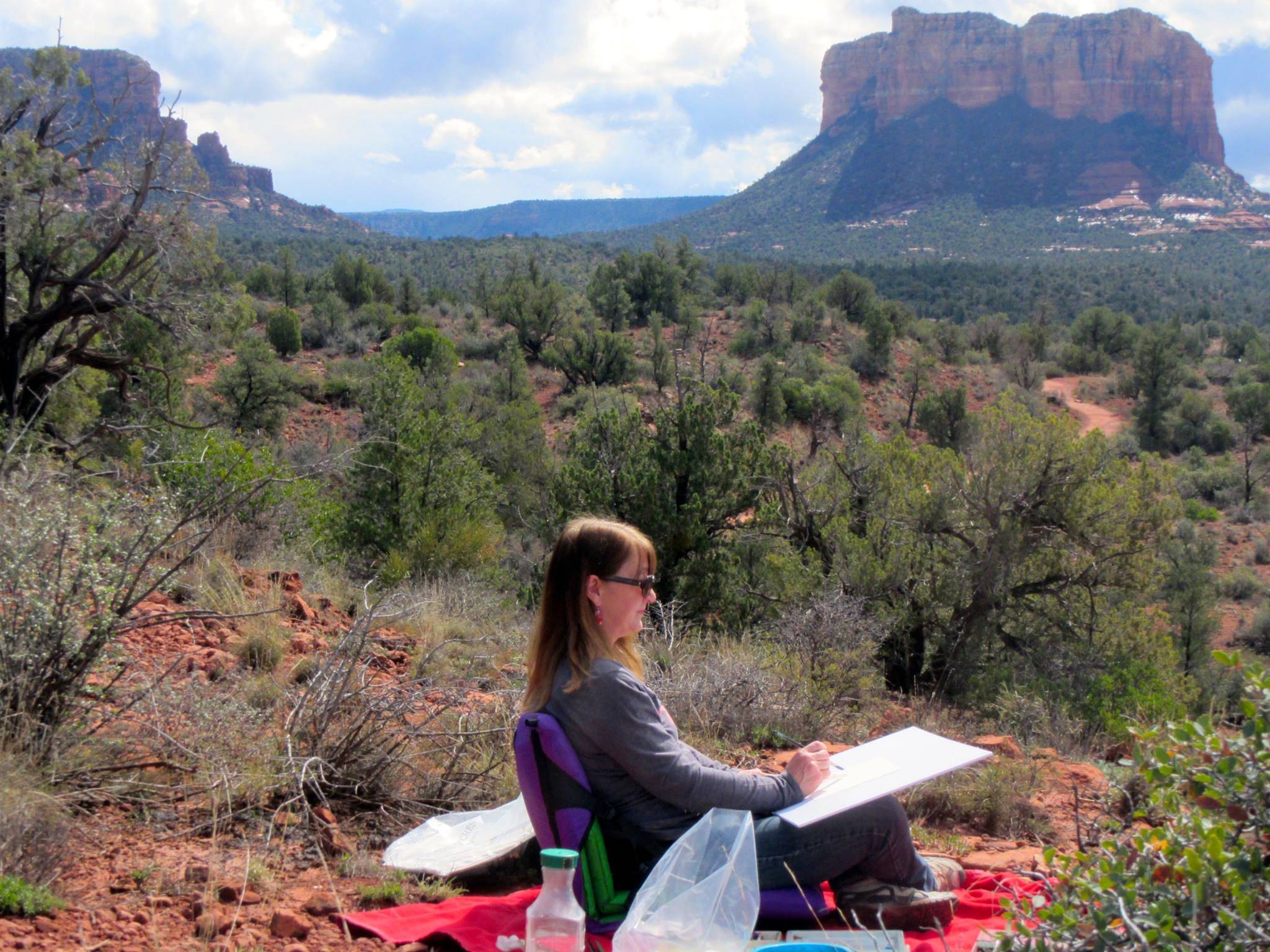 ---
Nora Larimer NEW ARRIVALS
---