Pete Nichol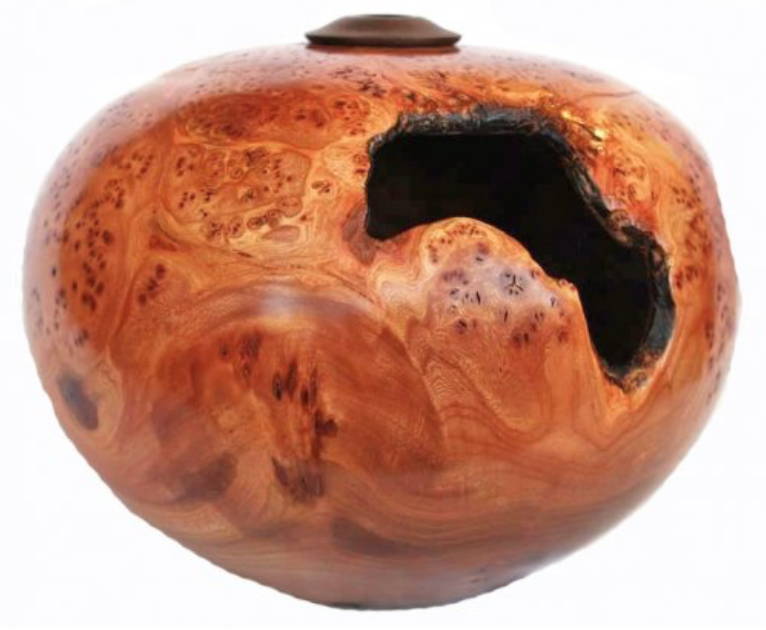 Pete brings a lot of enthusiasm to the art of woodturning. He understands wood, he understands form and he offers an impeccable wood finish.
Pete uses choice cuts of wood and his sculptures are typically pure in form. His globe-shaped hollow vessels exhibit the warmth of wood in pleasing shapes that offer a buoyant, wind-blown yet reposed look. His signature is his knack for revealing the natural characteristics that are inherent to wood. He leaves clear reminders that each piece was once a living organism. He believes that, once displayed, the wood in each piece "lives on".
Pete has permanent exhibits with the United States Forest Service and in private collections around the globe. He earned degrees in engineering and wood science and he has learned a lot from other artists. His main inspiration to sculpt wood, however, came from his Great Grandmother, who was a master woodcarver in the 1880's.