About Us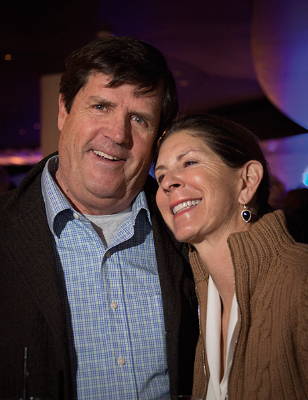 ---
The Squash Bl

ossom Celebrates 47 Years
---
It was almost 50 years ago that the idea for the Squash Blossom was found in what some would consider an unlikely place: the trunk of Uncle Wilton Cogswell's turquoise Cadillac. Reminiscing on what turned out to be a fateful day, John and Patti Cogswell recall when Wilton arrived with his collection of turquoise jewelry. John and Patti, just out of college and unemployed, were sun bathing at their uncle's house with relatives when the Cadillac pulled up. The jewelry cases were carried from the trunk to the pool, and soon everyone dressed up their bathing suits with handmade Native American jewelry. Patti recalls, "Uncle Wilton gave me a turquoise Heishe necklace and I was hooked."
That summer the newlyweds spent their honeymoon on the Navajo, Hopi, and Zuni reservations. With $1,500 to spend on their first business trip. The two weeks spent on the reservations were filled with the thrill of discovery. Young, in love, and eyes wide open at the new culture they were surrounded by and its beautiful creations, the Cogswell's remember the time as one of excitement and adventure. They returned home with a car full of turquoise jewelry. This was the first installment in a business that has brought Patti and John more success than they ever could have anticipated at the young age of 22.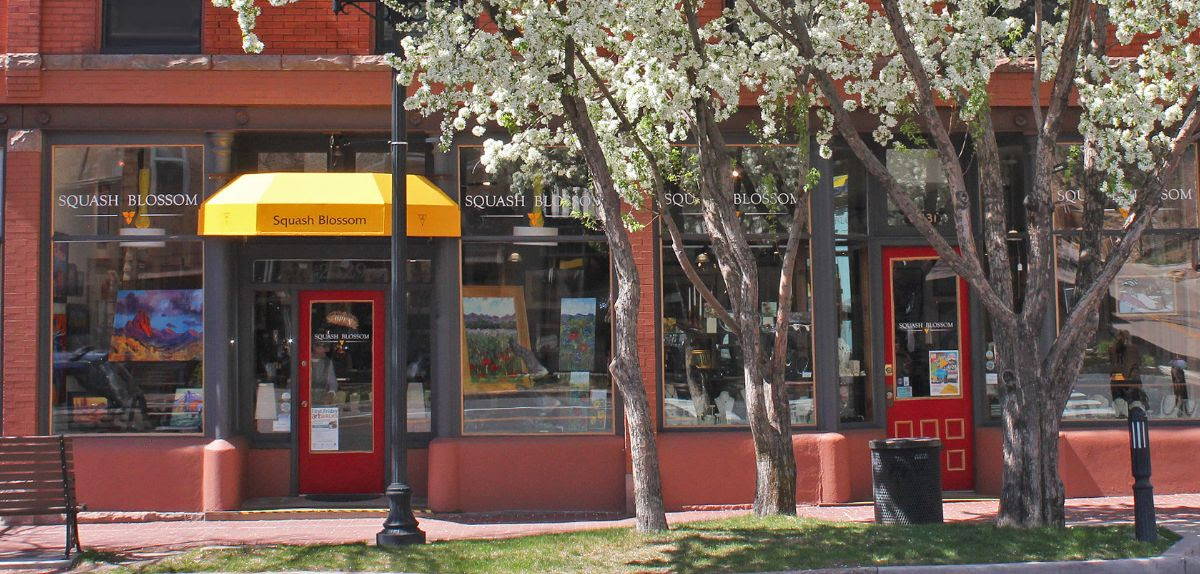 Colorado Springs - Old Colorado City
Located in Historic Old Colorado City, since 1973, this location has maintained its reputation for fine art, jewelry, bronze sculpture and home accessories. From traditional to contemporary, The Squash Blossom has something for everyone.
The Squash Blossom is committed to providing our customers with quality merchandise, service and selection.
Staff
Kenny Idleman - Gallery Director

Ashley Sayler - Assistant Gallery Director

Jenna Musick - Sales Associate

Ravan Clark - Sales Associate

Diane Nelson - Sales Associate