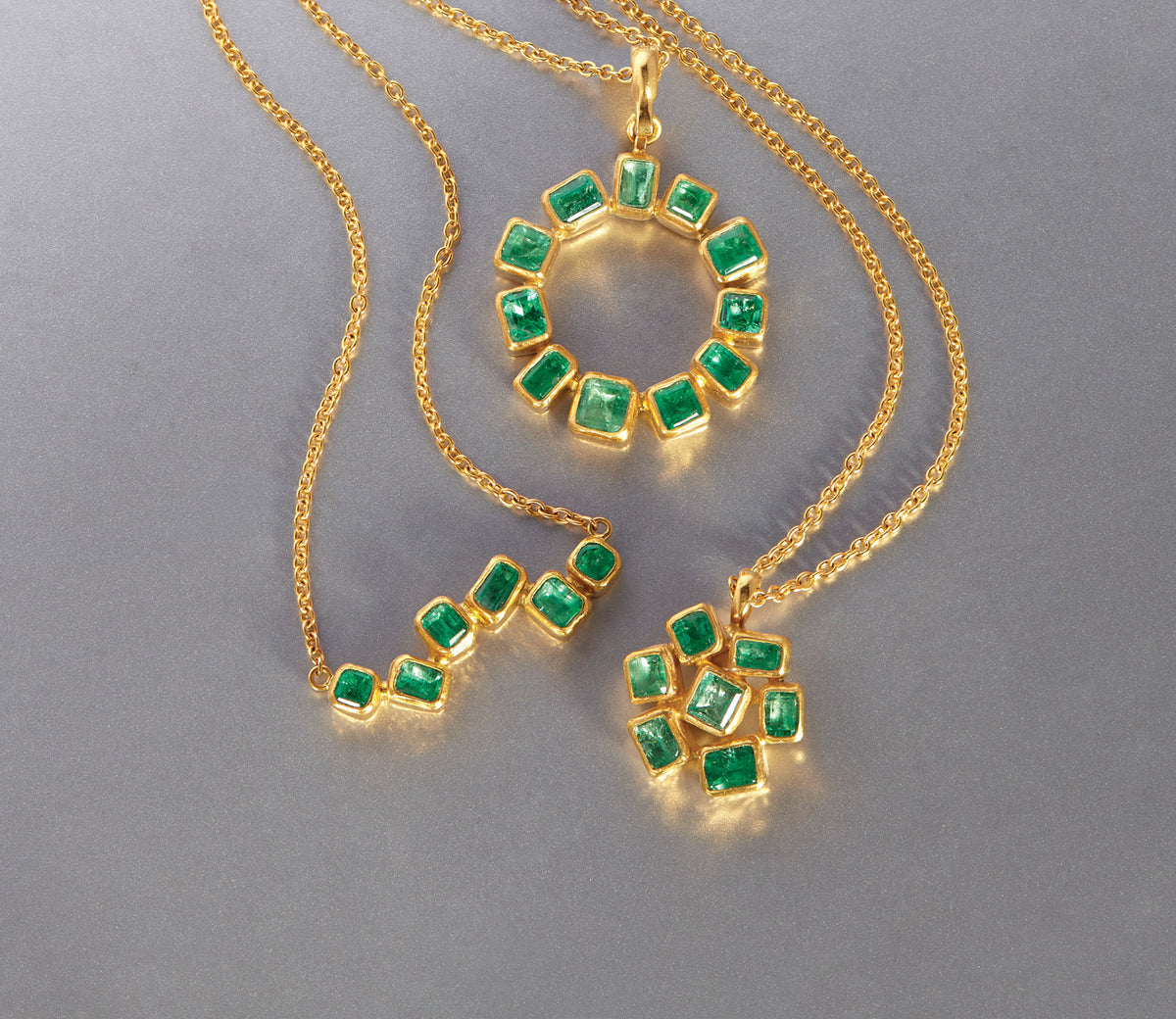 For over twenty years, The Squash Blossom has been representing Gurhan and his line of jewelry in pure 24-karat gold. Throughout this time, Gurhan has become world-renowned for pioneering the revival of pure 24-karat gold jewelry and for changing the landscape of jewelry design with his award-winning creations.

What makes each of Gurhan's pieces unique, is that they are handmade in Turkey and have a signature look: hand-hammered in texture, vibrant in color and bold in style. Over the last twenty years his line has seen much growth in both style and fame, developing a silver line as well.

The Squash Blossom in Vail Village will be hosting a Trunk Show with Gurhan's newest creations March 16-18, 2018. 

Gurhan first discovered his passion for jewelry when he was forty-years old, when he first touched a piece of pure 24-karat gold. Gurhan was drawn by the warmth and sensuality that only comes from pure gold. From then on Gurhan has had a deep curiosity for the history of this valuable metal.

Using ancient techniques dating back to the Byzantine era, 7,000 years ago, Gurhan is able to create jewelry in what others would deem too soft of a metal, 24-karat gold. Gurhan is able to use this precious metal by first heating the gold to around 800 degrees to soften it, allowing it to be shaped. The gold is then hand hammered one-thousand times per square inch, strengthening it.

By studying these ancient techniques, he learned their secrets, and it immediately became his passion to perpetuate and perfect the legacy of these ancient craftsmen through distinctive designs for today's woman.

Come in to the Squash Blossom in Vail Village March 16-18 for our trunk show, to see for yourself the unique warmth and glow, only pure 24-karat gold can give. 
Already have a Gurhan piece in your collection?
Need it resized or repaired?

It is important to only use Gurhan and no other jeweler for repairs and resizing, as this will not only compromise the structure of your piece but will also void the lifetime warranty. Contact us and we would be happy to work directly with Gurhan for any repairs and resizing you might need.