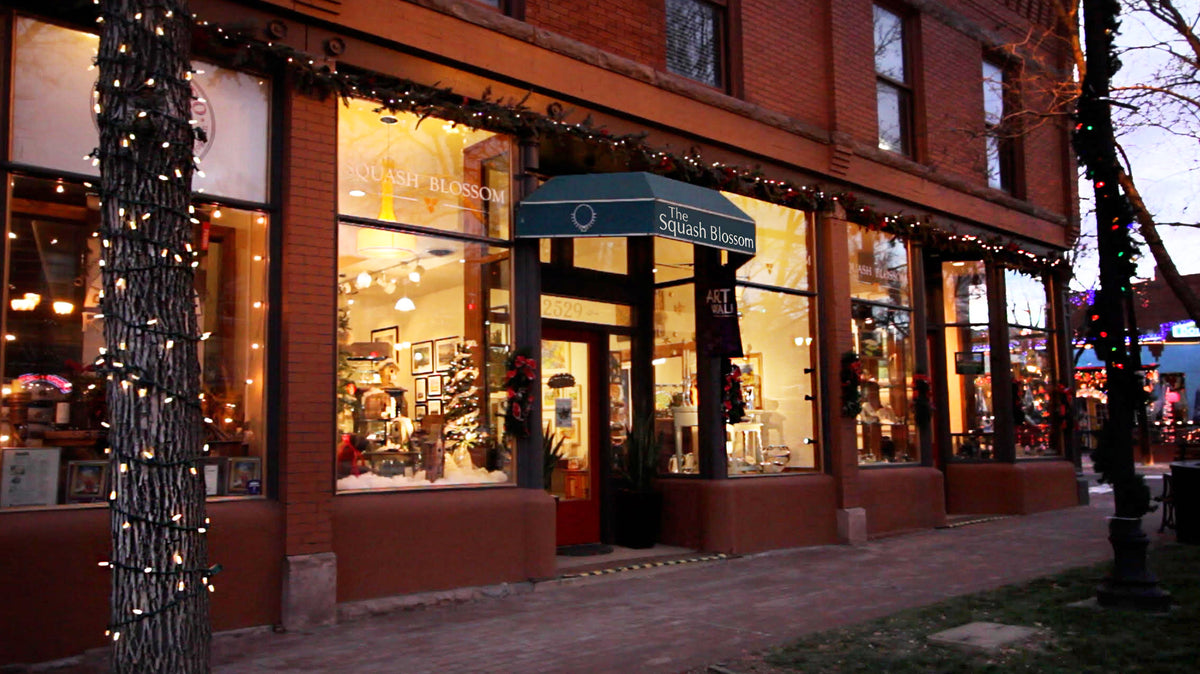 Our new website is live! 
 
As a family run company, we decided it was time for change, 2018 marks a new beginning for the Squash Blossom's website.  For over 44 years the Squash Blossom has been known for representing the finest in international and local jewelry designers, fine art and amazing turquoise jewelry from the South West to their customers via their two brick and mortar locations, Vail and Colorado Springs.  Now, our goal is to create a website that delivers the same warmth and customer service of our Colorado based stores along with the ease and convenience of shopping for amazing art and jewelry from anywhere you are.
In a day and age where everyone is online shopping, we wanted our website to stand out in a sea of impersonal shopping to bring you an online experience closer to working directly with our friendly and well-trained staff in one of our physical locations.

With this update to our website, we are also striving to bring new features to make your experience much more personal.  As a company that prides itself on educating customers to the process and people behind the beautiful creations we carry, be on the lookout for designer/artists bios to help you get to know the creators behind the unique pieces you are interested in adding to your collection.  These bios can be found by clicking on a link at the top of each designer's collection page.
Having trouble picking the perfect gift for someone else? The new website also features an option for the person you are hoping to gift to, in creating a wish list of items they would love.  Once you know they have their list together via our website, you, the purchaser, can contact the store directly and we can help you select exactly the perfect gift they have been wishing for right over the phone!

Other features to be on the lookout for are both Colorado Spring's and Vail's social feed and blog posts on our home page, being able to sort through pieces by gemstone, and a more in depth look at our events happening at both locations through our events page. Stay in the loop with our social media and blog, on all of our newest collections, events, and staff favorites. Follow us on Instagram @squashblossomvail and @squashblossomcsprings.  



If you have not already joined our store's email list, what are you waiting for? Now is the time to join in!