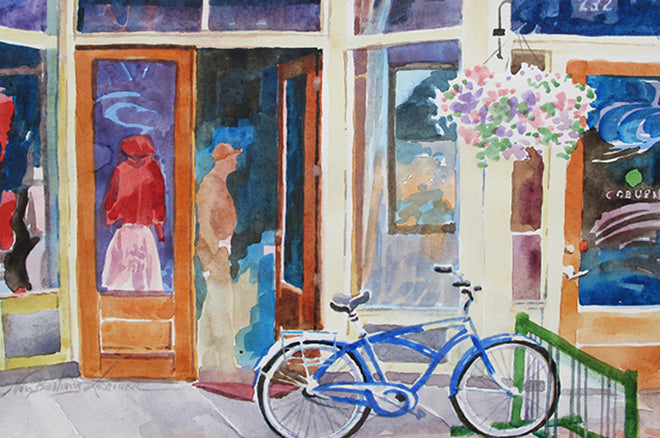 The Squash Blossom is happy to welcome back two Colorado artists for our August 3 ArtWalk: painter Nora Larimer and sculptor Timothy Nimmo.
Nora Larimer specializes in landscapes, working in both watercolor and oil.  Traveling has been a huge influence on her artwork, from the coast of Maine to Amish Settlements in Ohio.  Internationally, she has painted scenes from Italy, South East Asia, and Central America.  She currently lives in Buena Vista, Colorado, where she also owns the Rock Run Gallery.
Timothy Nimmo lives in Colorado Springs.  His work focuses on the portrait of animals' spirits and the conceptual ideas of transition. His studies of art history, the Celts, Scythians, and Babylonians in particular, gave him many of his inspirations for his later works.  His recently received the 2018 Marilyn Newmark Grant from the National Sculpture Society.
Join us Friday, August 3 from 5-8 PM for free refreshments, wine, and the chance to meet these artists!