Phil Lear - A Painter You Should Know

Phil Lear has long been beloved within the art community, and we're here to tell you a bit more about him.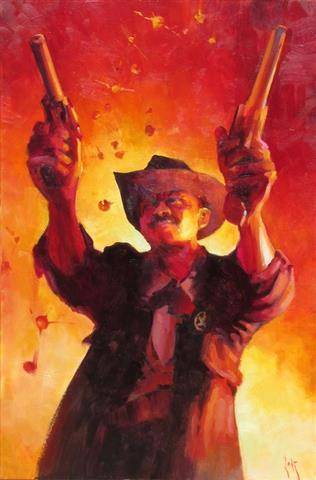 October is the month of haunts and villains, and what better way to celebrate All Hallows Eve than by featuring one of our favorite local artists? Phil Lear, a Colorado Springs painter, is the visual artist chosen for October's spotlight, and his paintings are the perfect addition to spooky Halloween interior decor and design.
With a more subdued color palette than many modern painters and much of his inspiration taken from the spirit of the Old West, Lear creates paintings that are just as full of personality as they are technique. According to Lear, "there is poetry in everything." Through his expressive narrative subjects and traditional color palettes, Lear translates the poetry of the everyday into works of art whose compositions draw the eye. His subject matter may vary, from still life's to Western gunslingers, but his style comes through in each piece, giving the subtle colors used a quiet yet emotive voice.
Phil Lear got his start as a creative working in commercial art in the 90s, but painting is where his true passion would be discovered during that time. To this day, Lear works hard to refine his knowledge when it comes to his craft, most recently by attending classes at the Cottonwood Center for the Arts.  
Lear fell deeply in love with the styles of the old masters, and to this day still attempts to reflect their ideals by using the stylistic techniques of Academy painters from the 19th century. His warm and subdued tones as well as his unique narrative subjects give the viewer a sense of comfort and familiarity that makes his work easy to enjoy. The wide variety of Lear's subject matter also makes it simpler to find a work that you will fall in love with.
Currently, Lear is hard at work on a mural that commemorates Squash Blossom's long history in Colorado Springs. We cannot wait to celebrate its unveiling sometime in the next few months with the public!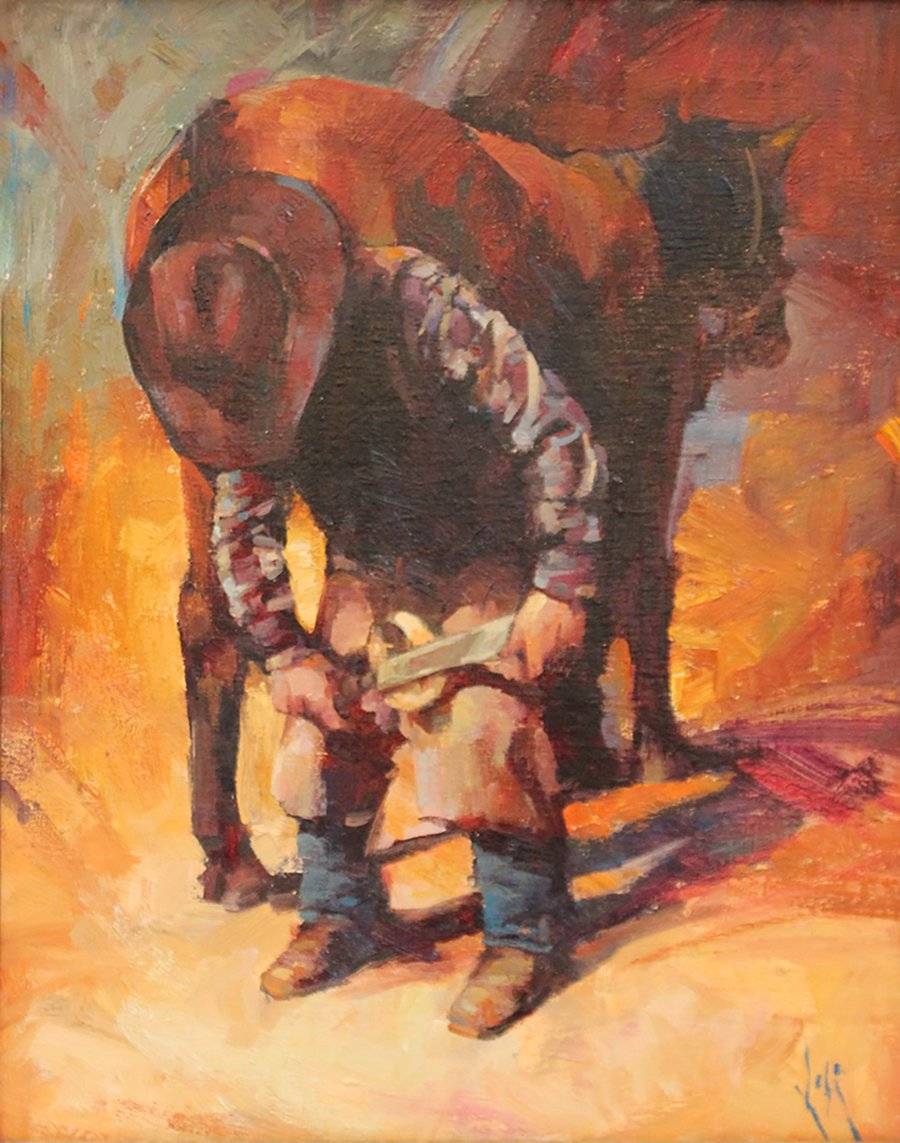 For October's Artist Spotlight, Phil Lear's expressive paintings will be front and center in our art gallery for all to stop in and enjoy. Stop by Squash Blossom anytime during October to check out Phil Lear's paintings as well as our other featured artists for October: Tense Watches from Canada and Charlie Brown's woodturning creations!
Don't have time to stop in to say hello? Be sure to check out our virtual gallery to take a look at store.