September
Artist Spotlight

September's Art Walk is one to look forward to, and Ryan Gardner's hand-fabricated jewelry is the heart of this month's collection.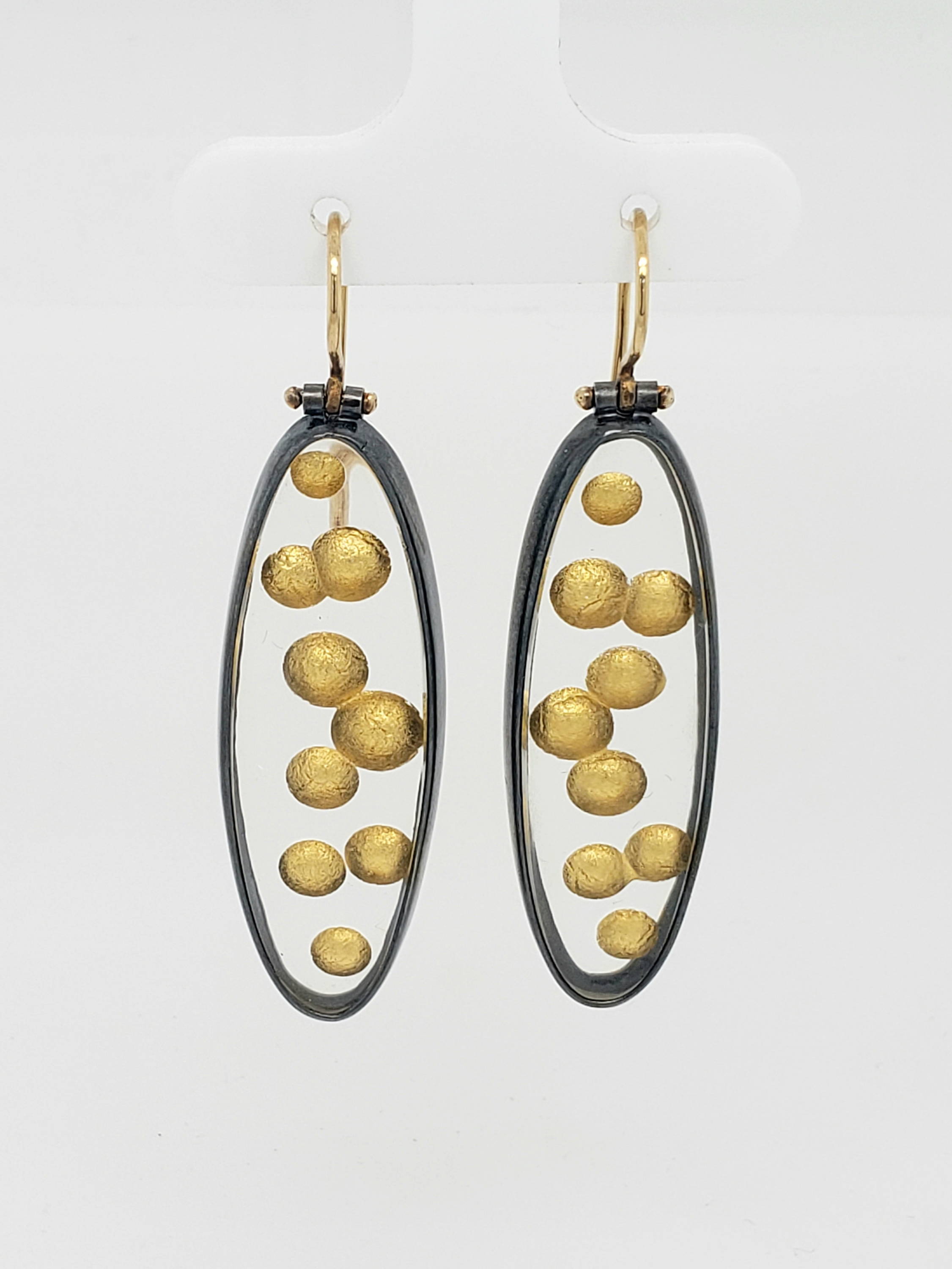 For our September Artist Spotlight, Squash Blossom is bringing you a one-of-a-kind jewelry artist: Pueblo's resident Saul Bell Award Winner, Ryan Gardner.
Gardner's stunning jewelry is 100% handmade and hand-fabricated, with each stone and gem cut exactly to his specifications to create eye-catching works of art. These unbelievably beautiful pieces are the star of Squash Blossom's cases this month, and we hope that you will take the chance to explore his truly unique jewelry during this month's First Friday Art Walk.
It is easy to see why Gardner's signature style is so coveted. His use of gold leaf set against the backdrop of negative space created with quartz, for instance, is a hallmark seen in many of his works.
Another common feature of his rings and bracelets is stones set within stones, as well as small diamonds accenting exterior of the sones. It is hard to ignore Gardner's work when you see it in person, and these special types of flair and stylistic choices are what make his pieces stand out from the rest.  
All during September, come and check out the works of Ryan Gardner jewelry we have on display front and center at Squash Blossom, your first choice for everything fine art and jewelry.
Don't have time to stop in to say hello? Be sure to check out our virtual gallery to take a look at store.