April's First Friday ArtWalk
Join Us for the First ArtWalk of 2019

Published by Squash Blossom
Join us at The Squash Blossom on April 5th, from 5:00 pm to 8:00 pm for First Friday ArtWalk in Old Colorado City!
To celebrate the the first ArtWalk of 2019, we will be featuring three very talented local artists in our Colorado Springs Gallery! Come by and meet Sculptor Timothy Nimmo, Painter Jean Cuchiaro, and our newest addition to the Gallery, Painter Ed McKay.
Nimmo, Cuchiaro, and McKay will be doing demonstrations and offering information on their artwork and techniques. We will also be featuring an expanded collection of hand-crafted Native American Squash Blossom jewelry to celebrate our namesake! Guests will learn about the origin of the Squash Blossom and skilled craftsmanship that goes into each of these pieces.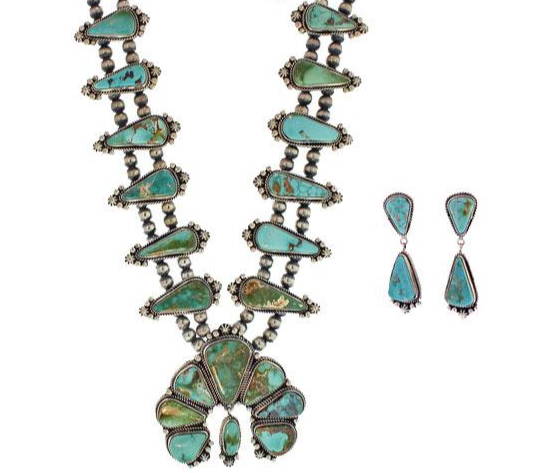 Pilot Mountain Squash Blossom Necklace and Earring Set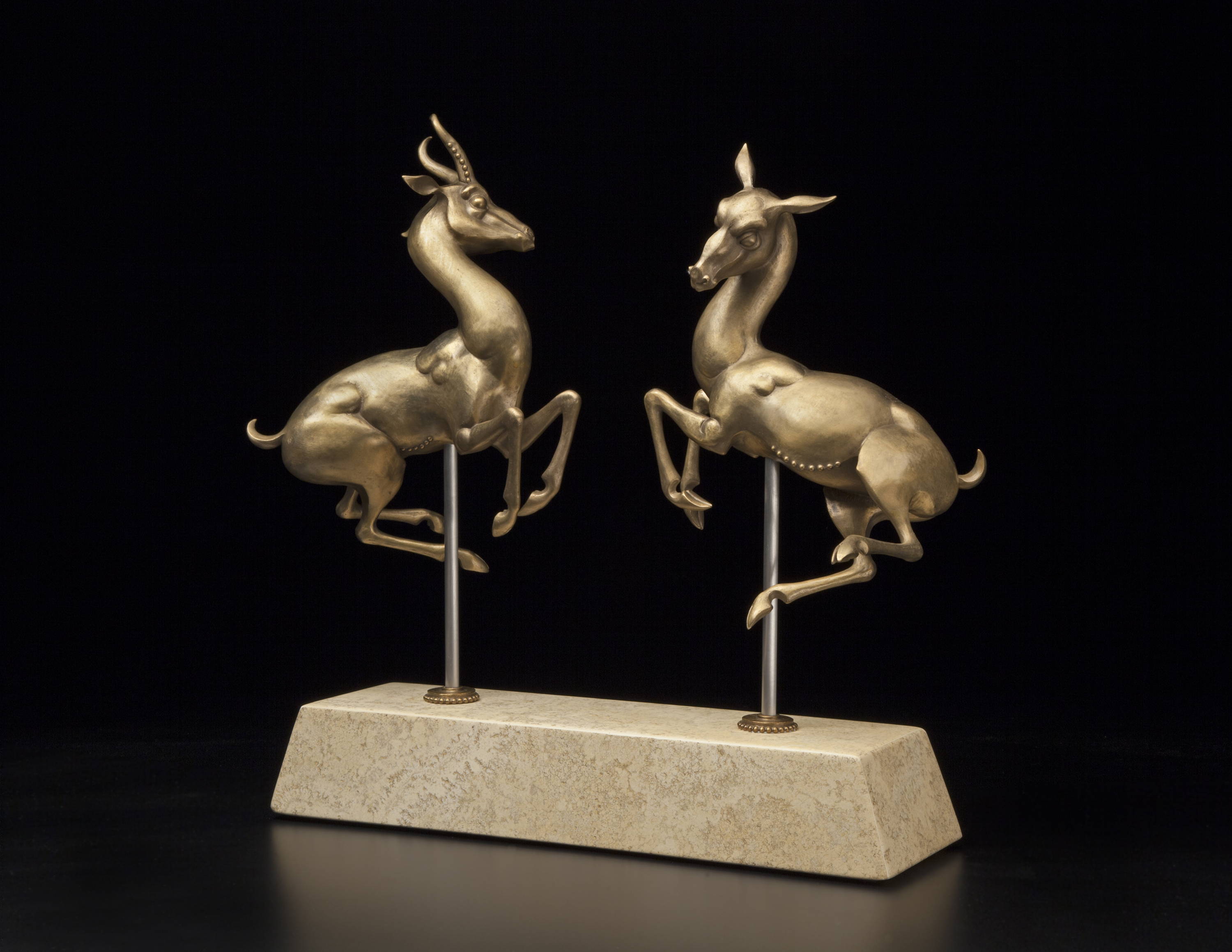 Eternal Dance 1/15 by Timothy Nimmo
---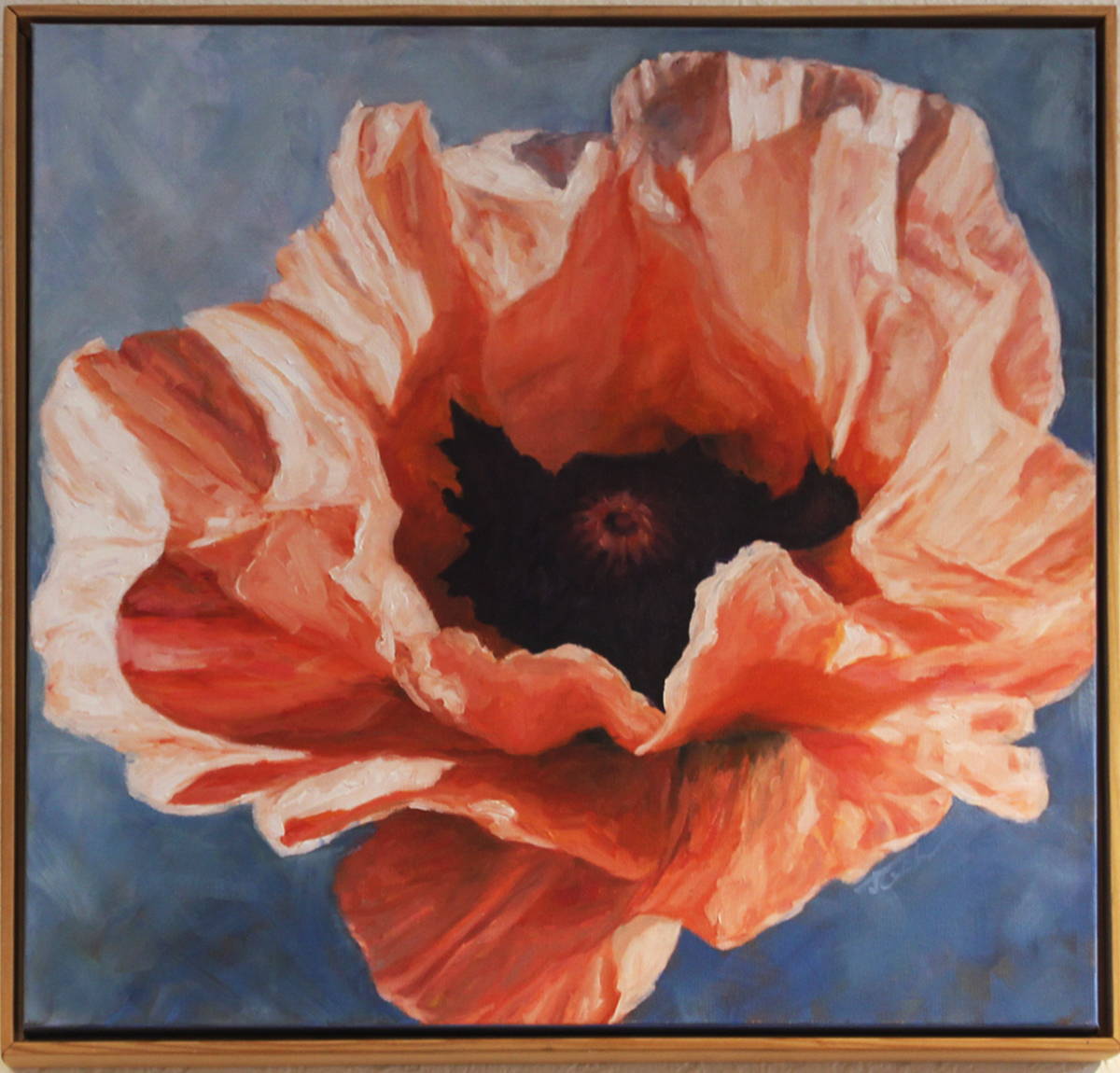 Peach Poppy by Jean Cuchiaro
---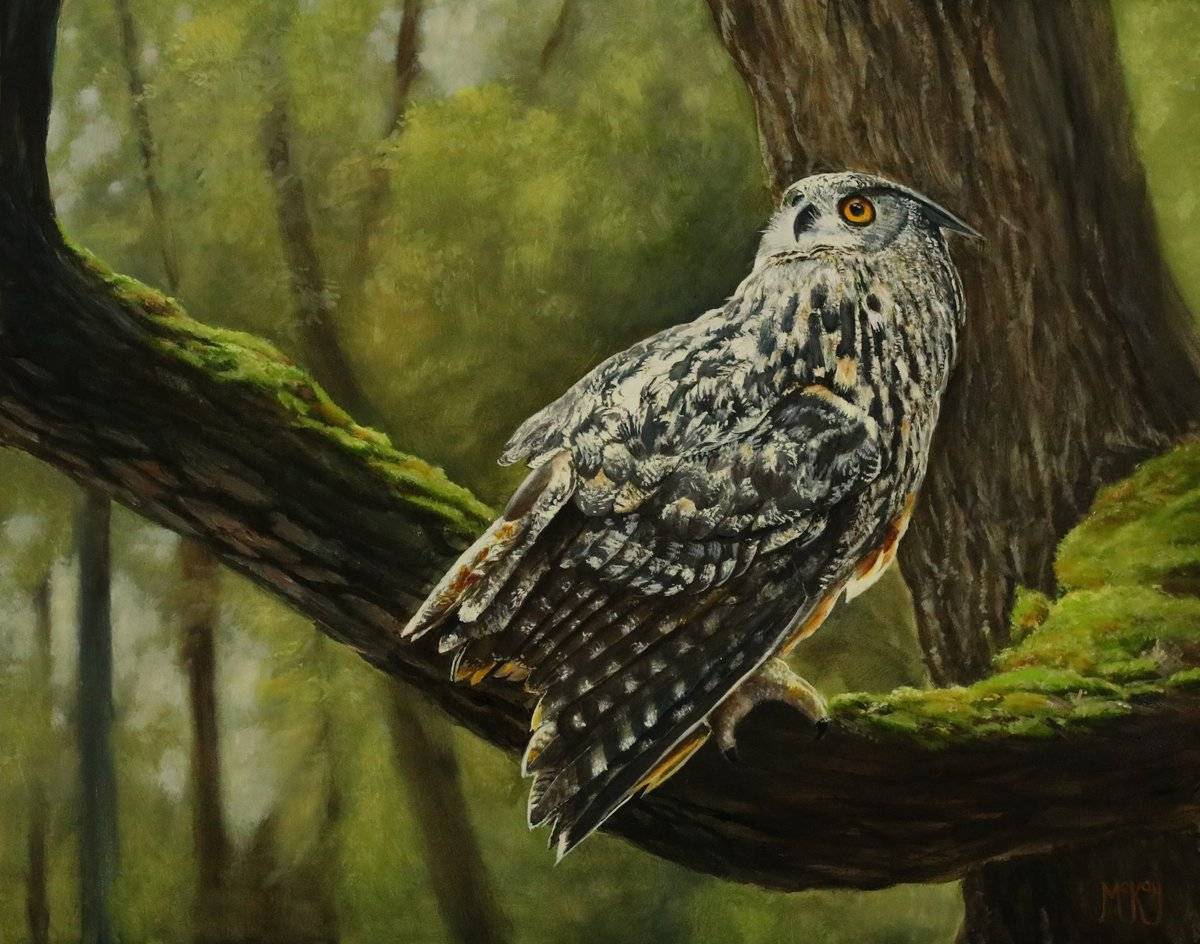 Timothy Nimmo
Timothy Nimmo is an award winning Colorado Springs sculptor and Signature Member of the Society of Animal Artists. Throughout his life, Nimmo has gained experience in every facet of sculpting and art education, from receiving his BFA in sculpture and painting, to mold development, project management, foundryman, artist, and instructor. He draws inspiration from his fascination with animals, his respect of master sculptors like Brancusi and the mythologies of ancient cultures.
Nimmo's subject matter is most often connected to the concept of transition - transition of the spirit, transition of form, and transition of line. Nimmo notes that his curretn style is "one of smooth transitions of form and line to augment the the concept. This is a reflection of my belief that good sculpture generally is a marriage of concept, style, and execution." Visit us and see how he forms his clay and translates these concepts into creations.
---
Jean Cuchiaro  
Jean Cuchiaro is a Colorado Springs native who graduated from the University of Colorado. After a successful engineering career in microelectronics, she has successfully forged a new career creating fine art. She has received atelier training at the ModboSchool of Art and has taken additional art classes at the Art Students League of Denver. Her award winning oil paintings have been in numerous shows along the Colorado Front Range. Cuchiaro strives to capture the color and shape in her surroundings and then represent the sugject as an art form.
With her sketchbook and camera in hand, Cuchiaro gathers these images on the many mountain hikes and bike rides, from the ski lift or while gardening. While known for her close examinations of flowers, most recently Cuchiaro's paintings relfect her interest in hoe sunlight illuminates moving water, creating colorful patters on the waters's surface and on the objects that lie beneath. stop by and see her vivid colors and unique perspectives in person!
---
Ed McKay
A lifelong interest in art and design led G. Edward McKay into a career in graphic design. While serving as creative director for several decades in video, animation, multi-media, internet, publications, and exhibit design, his work received numerous awards. During this time, McKay would paint for his own pleasure, enter juried shows, and display his work in local galleries.
In 2016, McKay moved from St. Louis, Missouri to Colorado Springs, Colorado where the magnificent landscapes and wildlife provide endless inspiration. This inspiration has been enriched by his membership and participation in multiple artist groups and workshops.
Studio painting is McKay's passion, with a focus on wildlife, landscapes, and western art. His paintings reflect an attention to fine details, which is particularly apparent in his wildlife paintings. As as avid photographer, his exploration of the West provides ample opportunity to capture unique viewpoints, lighting effects, and close-ups of wildlife that are essential to his paintings. Come in and experience the West though the lens of Ed McKay.
Browse The Squash Blossom's collection of fine art by these talented artists and others in store, or online!
Don't miss the opportunity to speak with these Artists on April 5th, from 5:00 pm to 8:00 pm at April's First Friday ArtWalk! Call 719-632-1899 for more information.